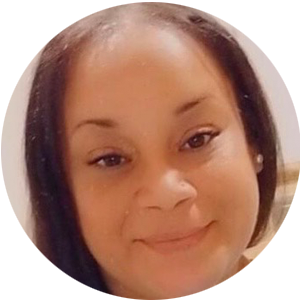 Toddler Two Year Old Program
Tuition Rate- $170 Weekly
Breakfast, Lunch and Snack Included
Mrs. Tania
Our Toddler Two Year Old Program is taught by Mrs. Tania. Mrs. Tania has been in childcare for over 15 years and has 4 children of her own. She has been instructing our Toddler Two Year Old Room for almost 3 years. She successfully individualizes her attention when developing lesson plans and activities.
We implement the Creative Curriculum which has 38 objectives for development and learning. These objectives coincide with Hillsborough County Expectations and School Readiness Goals for this age group.
Our Toddler Two Year Old Program uses observation to identify areas to strengthen. After identifying these areas, we use the Objectives of the Creative Curriculum to plan activities to nurture these goals into fruition.
Our Toddler Two Year Old Classroom sends home monthly Standards to inform the children's families of the main objectives for the month. These Standards progress in difficulty throughout the year. Our goal is to give each child one full month to attain a new objective before moving on to another. We inform the parents by sending home a copy each month in hopes to extend the education process outside of the classroom.
Toddler Main Objectives- Cognitive, Social and Emotional, Gross and Fine Motor, Communication and Physical Health, and Potty Training.
We hold conferences in November and April each year. The teachers and parents meet and discuss the children's current progress and future goals.
We strive to have our Toddler- Two's build confidence in learning new skills, explore their environment with enthusiasm and use their energy to accomplish developmentally appropriate goals.
Two Year Old Program Features:
12 Thematic Play Centers
Classroom Bathroom to encourage Potty Training
Calm Down/ Quiet Space
Sand and Water Activity Area
Open Floor Plan with expanded play centers
Monthly Bounce Houses