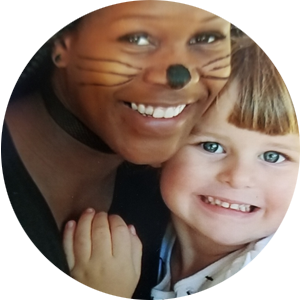 Pre-K Three Year Old Program
Tuition Rate – $140 Weekly
Breakfast, Lunch and Snack Included
Directed by Ms. Nene
Our Pre-K Three Year Old Program is directed by Ms. NeNe. She has been teaching in childcare for more than 6 years and is a proud parent of 5. She loves her kids and is highly motivated to watch them excel. Her passion and enthusiasm to instruct each child at their level is evident. The children participate in numerous Large and Small Group Activities throughout the day. These times allow the children to develop a sense of self within a large group and build on their individual needs in small group. Her future goal is to open a small home child care center.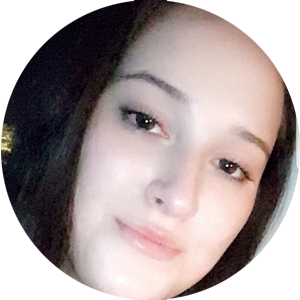 Mrs. Joanne

Mrs. Joanne is DCF trained and Certified. She is a proud parent of two boys. She has been in childcare for a few years. She enjoys creating lessons that merge academics with arts and crafts.
We implement the Creative Curriculum which has 38 objectives for development and learning. These objectives coincide with Hillsborough County Expectations and School Readiness Goals for this age group.
Our Pre-K Three Year Old Classroom sends home monthly Standards to inform the children's families of the main objectives for the month. These Standards progress in difficulty throughout the year. Our goal is to give each child one full month to attain a new objective before moving on to another. We inform the parents by sending home a copy each month in hopes to extend the education process outside of the classroom.
Pre-K Three Year Old Main Objectives- Reading, Writing, Social and Emotional, Mathematics, Science, Social Studies, and Movement
We hold conferences in November and April each year. The teachers and parents meet and discuss the children's current progress and future goals.
We strive to have our Pre-K Three Year Old's immerse themselves into learning. With the proper activities and emphasis on developmental and age appropriate goals, each child will achieve immense educational growth. The knowledge attained in Pre-K Three will ease the transition into VPK.
Three Year Old Program Features:
14 Thematic Play Centers
Classroom Bathroom to encourage independent bathroom skills
Chapel
Calm Down/ Quiet Space
Sand and Water Activity Area
Monthly Bounce Houses
Computer Center